We have decades of experience
DGA Consulting Engineers Ltd have been operating at this standard for over 25 years and it's this level of knowledge and experience that you deserve.
We identify what you want but also show you what you need.
Call us to take the conversation further
If you have got challenging projects that are budgeted up to £2 million M&E then message me for an exploratory conversation or call 01530 264166.
We identify what you want but also show you what you need.
---
---
Our Processes and Services
Mechanical Building Services & Design
Full Mechanical Design Works (RIBA stage 1-7)
Mechanical Performance Specifications and Scope of Works (RIBA stage 1-3)
Air Conditioning & Comfort Cooling Plant
Mains Cold Water & Boosted Cold Water Systems
Renewable & Sustainable Solutions
Heat Generation Plant
District heating and Combined Heat & Power Generation
Hot & Cold Water Distribution
Hot Water Generation Plant
Gas Distribution System
Above Ground Drainage
Building Management & Control Systems
Compliant mechanical installations to comply with Building Regulations
Electrical Building Services & Design
Full electrical design works (RIBA stage 1-7)
Electrical Performance Specifications and Scope of Works (RIBA stage 1-3)
Mains and sub-mains power distribution
Cable containment systems
Small power & ancillary services
Internal & external lighting systems
Emergency lighting systems
Specialist lighting design and control systems
Lightning protection systems
Data & communications Services
Earthing and bonding requirements
Standby generation & UPS systems
LV power supplies & distribution systems
Renewable technology power requirements
Power and controls wiring associated with mechanical services systems
Compliant electrical installations to comply with Building Regulations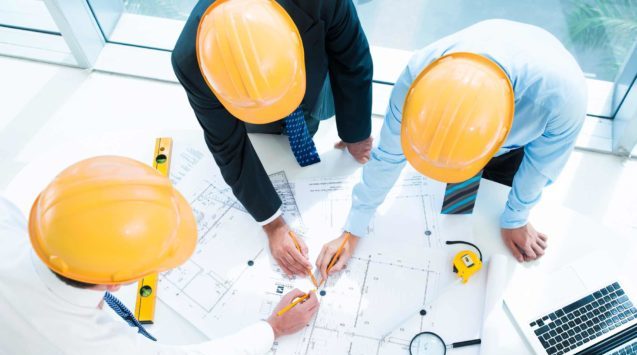 Feasibility Studies & Building Inspections/Surveys
M & E Feasibility & Condition Surveys
In addition to our design services, DGA undertake M & E condition surveys and feasibility studies for Clients to identify remedial and or repair actions required within both existing and potential new developments. Conducting site surveys and Client consultations enables definition of a concise brief to target and identify the required information.
Condition Survey
We provide photographic evidence of noted defects to enable our Clients to clearly identify with the remedial actions that may be required. Proposed elements of remedial actions would consider systems are fully compliant and can provide a long term solution for the operation of the building. ever mindful of project costs, the final report would provide priority rating in terms of actioning any repairs along with a budget cost analysis to enable the building user to plan and budget for future expenditure.
Feasibility Studies/Option Appraisals
DGA are frequently requested to conduct feasibility studies and or options appraisal to outline the optimum solution for re-modelling projects or new developments. As well as desk study our approach would conduct a site survey in order to understand the particular characteristics of the project and understand the geometry of the proposed construction. This process enables a targeted and considered approach to ensure the best option and feasible service solution.